The Charles Haskell

The Charles Haskell, a schooner bought by Captain David Hayden of Port Wade and sailed out of Digby transporting wood along our coast had a unique past. This was a schooner plagued by misfortune even before she set sail.



At the time when she was being outfitted for cod fishing a workman slipped on the companionway and broke his neck.
Most seafaring men are superstitious so when it was time to find a crew no one wanted to sail on this schooner. They finally managed to find a crew but at the last minute before her maiden voyage the Capt. refused to sail and a new Capt. had to be located.
Finally with a crew made up of two men from Lockeport, NS; one from Lunenburg and the rest from Gloucester, US the Charles Haskell set sail from Boston for the George's Banks on March 7, 1866.
She was one of 300 schooners on the banks fishing when a hurricane and blinding storm came in quick. All hands were on deck as the vessels huddled together to ride out the storm.
At one o'clock in the morning a schooner was adrift, out of control and heading right for the Charles Haskell. In an attempt to save his ship the Capt. of the Charles Haskell cut her lines to get out of the way. But then she was soon at the mercy of the high winds and sea and became out of control herself.
Then the Andrew Jackson was right in her path and try as they might they could not avoid her. The Haskell tore through the Jackson sinking it to the bottom with all hands on deck.




The Charles Haskell sustained minor damage but no loss of life at all. After the storm she limped back to St. John's harbour where she was fixed up.
The next spring the Charles Haskell was again out on the George's Banks. She was six days out when two men on the midnight watch seen what looked like human heads bobbing in the water.
They ran to get the Captain but by the time they got back the heads had turned into whole bodies and they were climbing over the sides of the schooner. The phantom sailors wore their oil-skins but they had no eyes, only empty sockets. They spoke not a word as they took their positions on deck and went through the motions of baiting and sinking. The phantom sailors worked all night long until the break of dawn when they silently slipped over the side and returned to the sea.
The next night the same thing happened, at dusk the phantom sailors crawled over the side and took their positions and again worked all night. But this time as the sun was about to rise the phantom sailors placed their boots on the brine and then they walked across the water in a grim silent procession in the direction of Salem, Massachusetts.
After this the Charles Haskell returned to port in St. John's where she stayed tied up for a long time. No one would sail on the "Ghost Ship" or "HooDoo Ship" again until Capt. Hayden purchased her.

The Ghostly Sailors
The voyage of the Charles Haskell became so talked about a song was written about her. It is called "The Ghostly Sailors", sung by Walter Roast, 1943. By permission of Helen Creighton Folklore Society, Songs of the Sea project. 3:20. Here are the lyrics:



You may smile if you want to,
But perhaps you'll lend an ear,
For boys and girls together,
Well on for fifty years,
I've sailed in fishing vessels,
In summer's pleasant gales,
And all through stormy winters,
Where the howling winds did rage.
I've been tossed about on Georgia Shoals,
Been fishing in the Bay,
Down south in early seasons,
Most anywhere would pay,
I've been [in different vessels],
On the Western Banks and Grand,
I've been in herring vessels
That went to Newfoundland.
There I saw storms, I tell you,
And things looked rather blue,
But somehow I was lucky,
And quickly I got through,
I will not brag, however,
I will not say so much,
I have not been easily frightened,
Like most of other men.
Last night as we were sailing,
We were sailing off the shore,
I never will forget it,
In all my mortal days,
It was in the grand dog watches,
I felt a thrilling dread,
Came over me as I hear,
One calling from the dead.
Right over our rail there clambered,
All silent, one by one,
A dozen dripping sailors,
Just wait till I am done,
Their face were pale and sea worn,
Shone through the ghostly night,
Each fellow took his station,
As if he had a right.
They moved around about us,
'Till land was most in sight,
Or rather I should say so,
The lighthouse shone its light,
And then those ghostly sailors,
Moved to the rail again,
And vanished in an instant,
Before the sons of men.
We sailed right in the harbour,
And every mother's son,
Will tell the same sad story,
The same as I have done,
The trip before the other,
We were off Georgia then,
We ran down another vessel,
And sank her and her men.
These were the same poor fellows,
I hope God rests their souls,
That our old craft ran over,
And sank on Georgia Shoals,
So now you have my story,
It is just as I say,
I did not believe in spirits,
Until this very day.
If you enjoyed this Annapolis Valley Ghost Story then I know you will enjoy the many other fantastic Ghost Stories from all over Nova Scotia found in Helen Creighton's book
Bluenose Ghosts
. Another interesting book about the Ghost of Nova Scotia is
Ghost Islands of Nova Scotia
by Mike Parker. You can find these books and many more in
My Nova Scotia Book Store.
Do you know a ghost story from the Annapolis Valley or Bay of Fundy area?
How about sharing your story with us! It's so easy! Just follow this link to find the place to share your Annapolis Ghost Stories. We would love to read it.

Leave "The Charles Haskell" Story and return to check out other Annapolis Valley Ghost Stories.



---
---
---
Check Out My Facebook Page for the Annapolis Valley
---
---
---
This web site is a dream come true for me.
Do YOU have a dream?
Let "Site Build It" help YOU!
Check out their Facebook Page to see what I mean.
When you join up with "Site Build It" they provide you with everything you need to make a successful site,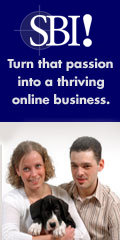 ---
Information You Need at Your Finger Tips

Click on the lighthouse to check out what type of weather to expect while here.

Click on the Ferry to find out how to get here.

Click on the King George Inn to find places to stay in the Annapolis Valley

Click on the lobster to find places to eat in the valley.

Click on us if you have stories about the Annapolis Valley to share.